Garages are prime real estate for any home, which is why auto, boat & RV storage is in high demand. Even if you're lucky enough to live in a home with a covered garage, space is still limited. There's simply no room for your classic car collection—and what happens with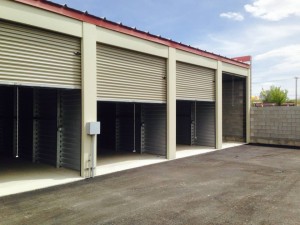 that hand-me-down sedan when your high schooler goes to college? Worried your collector car isn't safe when you go on those year-long treks around Europe? Think your RV is an eyesore parked 360 days out of the year in the driveway?
When people think storage units, they often think household goods. However, if you need to supersize your storage needs, Magna Safe Storage specializes in auto, boat and RV storage along with traditional storage units. The prices are affordable, month to month options are available, and you have access to your vehicle storage on the weekends, too (when your boating and RV cravings hit). Home garages aren't always as well protected as you like. With Magna Safe Storage safeguarding your vehicles, you have peace of mind and the perfectly sized storage facility.
By Land and Sea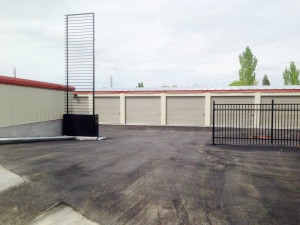 When you bought that third car, you may not have realized how scarce street parking was. And that boat that seemed "fun sized" in the showroom? It takes up a lot more space in your driveway than you imagined—and that's prime real estate. RVs can look fantastic on the road, and feel like a castle after a long drive, but in the driveway they're obnoxiously large and might even violate HOA contracts. For vehicles that you don't use on a regular basis, storing them in a locally owned nearby facility is a smart move.
It's also crucial to make sure your biggest investments are secure while you're traveling. Whether it's a long business trip, a temporary move abroad or a vacation you've been dreaming about forever, nothing ruins a trip like being notified that your vehicle was vandalized or stolen. Savvy thieves specializing in grand theft auto know how to tell when someone's out of town for an extended trip. Plus, your vehicle might be easier to start or haul than you think.
Vehicles are usually the biggest investment after a home. Protect them. Garage space is limited at home, and today's vehicles are getting bigger and bigger. Whether you need to store a car, boat or RV for years of just a few weeks, Magna Safe Storage offers the convenience, security and pricing you need.